It's super easy and all done online! More here.
How many brands are there to choose from?
We offer an amazing array of eGift Cards -- over 300 brands! If you're not certain which brand they'll love most, select the eGifter Choice card to guarantee the perfect gift -- because they'll choose the brand THEY want! See the full list of available gift cards here.
Sorry! Physical gift cards cannot be group-gifted.

How can I get started?
Get started here! First, you'll indicate the gift occasion. Then, you'll enter some details about who's receiving it and how you'd like it sent (email, SMS text, or print & hand delivery.)
Important to note: While you can select any future delivery date, there's a 24 hour minimum turnaround time. This will give your friends & family enough time to chip in.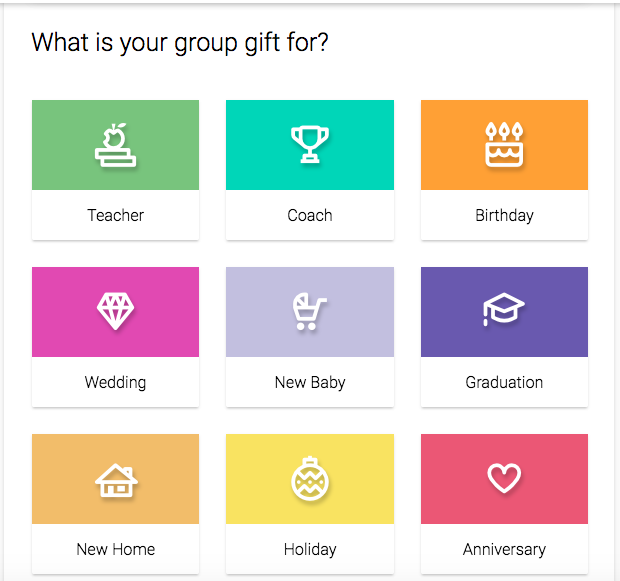 How many people can chip in?
Once the Group Gift is launched, friends and family can contribute. There is no limit to how many folks can chip in -- or how much value can be collected. Lots of notifications are sent along the way to keep you posted as new contributions are completed.
As the Organizer, you can login to your eGifter account to keep tabs and watch the value grow.
More information for Organizers here.
On the scheduled delivery date, that special someone will get a wonderful and memorable surprise -- a customized, animated greeting card containing loving messages and photos from the gang. Wrapped inside this memorable experience is a valued eGift Card that will surely bring the joy and smiles that everyone intended to deliver.
More information for Contributors here.
What does the recipient see?

Here's a glimpse from the recipient's point of view: