There's an extensive array of self-service gift administration tools you can leverage while logged into your eGifter account. Here are a few of the more popular ones! Please experiment with your own account and gift... we think you'll appreciate the power right at your fingertips.
Click on My Group Gifts
Click on "My Group Gifts" to expose the gifts in which you've participated: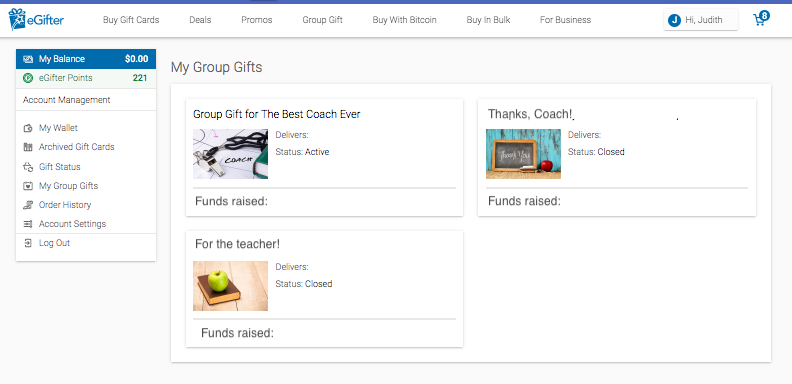 Click on a Specific Group Gift
Click on the gift of interest to expand the left navigation menu for that particular group gift. From this menu, you can take various actions on an active group gift including Inviting Contributors, edit delivery information and more.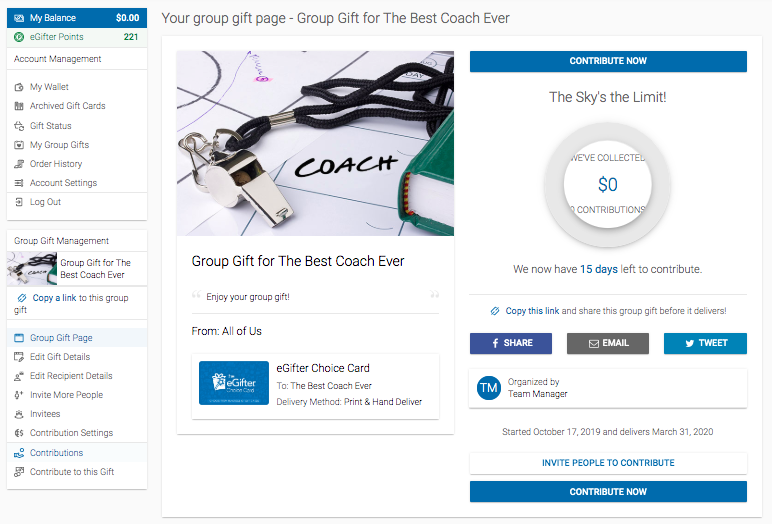 Change the Delivery Date
Click 'Edit Gift Details" -- to change the delivery date.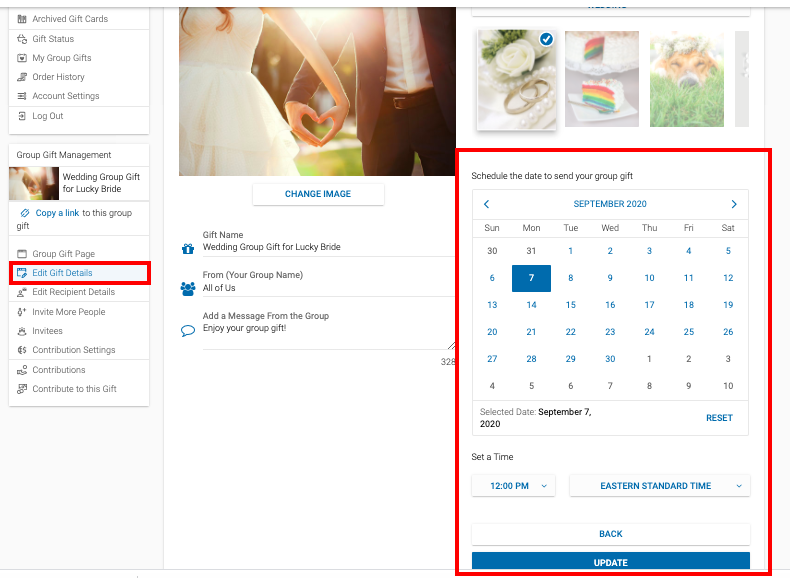 View Contribution Details
Click on "Contributions" to see more information about successful contributions. Importantly, if a contribution could not be accepted or is still pending, it will not display in this view. This is due to privacy and security protections.