Login to eGifter and click on "Group Gifts" to expose the gifts in which you've participated: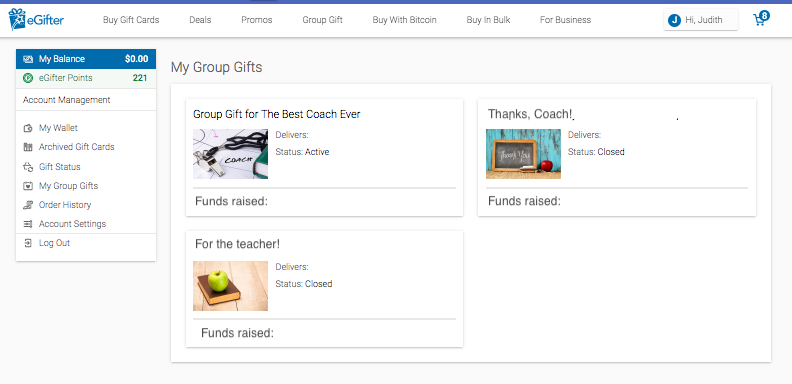 Click on the gift of interest to expand the left navigation menu for that particular group gift. From this menu, you can take various actions on an active group gift including Inviting Contributors, edit delivery information and more.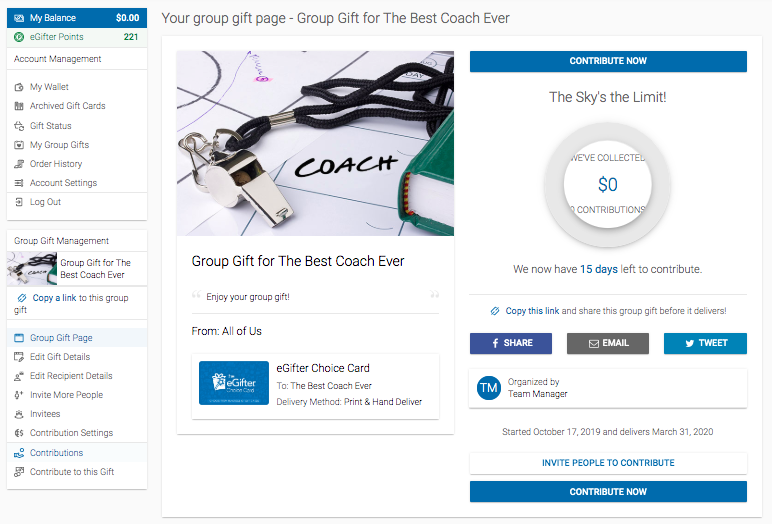 Click on "Contributions" to see more information about successful contributions. Importantly, if a contribution could not be accepted or is still pending, it will not display in this view.