eGifter Choice Cards offer a smooth approach to flexibility by helping gift givers be confident in their gift selection. Gone are the days of needing to know sizes, colors or other personal preferences.
Rather than get the "wrong" gift, you can *always* give the right gift, guaranteed -- with the eGifter Choice Card.
If you received an eGifter Choice card, read on for guidance on where to find it (after claim), and how you can view the special messages and photos that were created with care, just for you.
From the email or text, follow the "Claim" link. You'll be presented with an animated greeting card: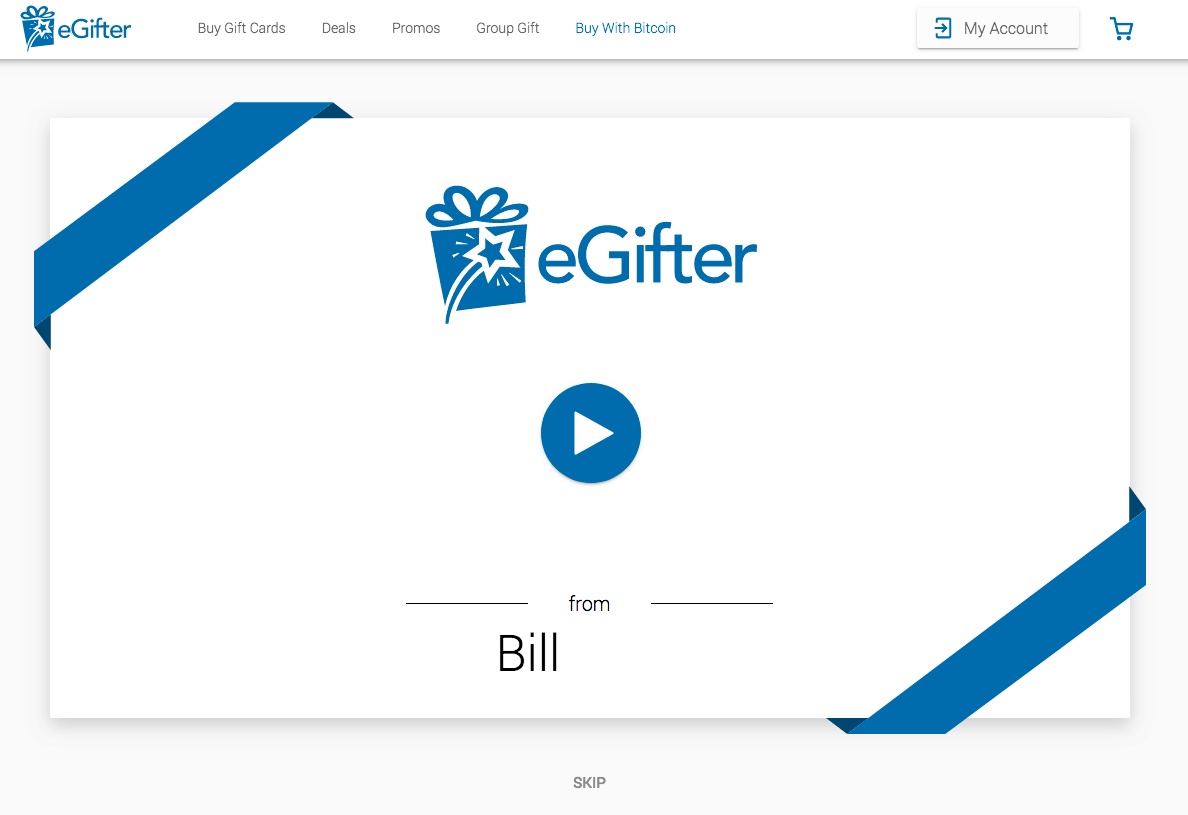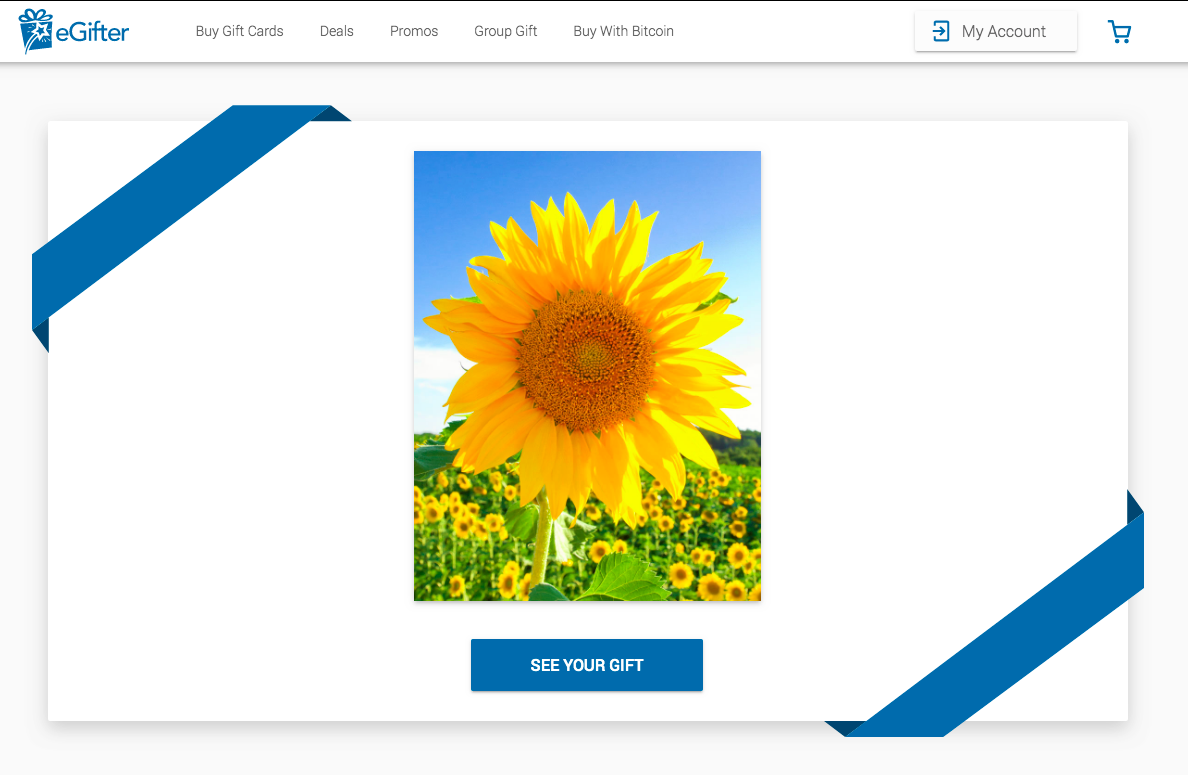 Here, you'll see the personal messages and photo -- meant just for you.
Click "Claim My Gift Card" to continue through the process...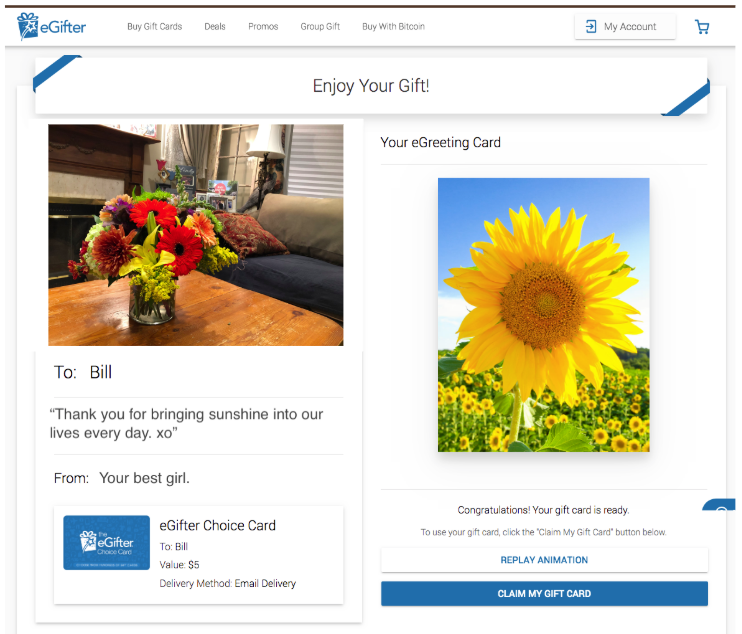 Login to your eGifter account, or create a new account from here.
An account is necessary because we'll be applying the value of your eGifter Choice Card to your running "balance".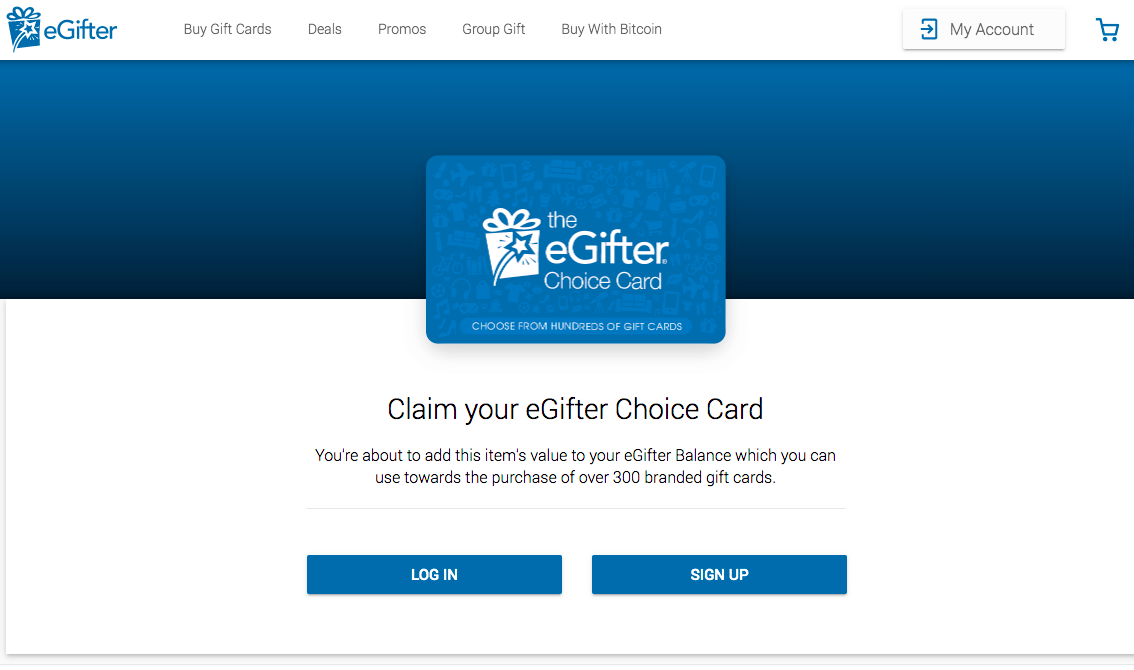 Here's the important part: Click "Add to Balance"....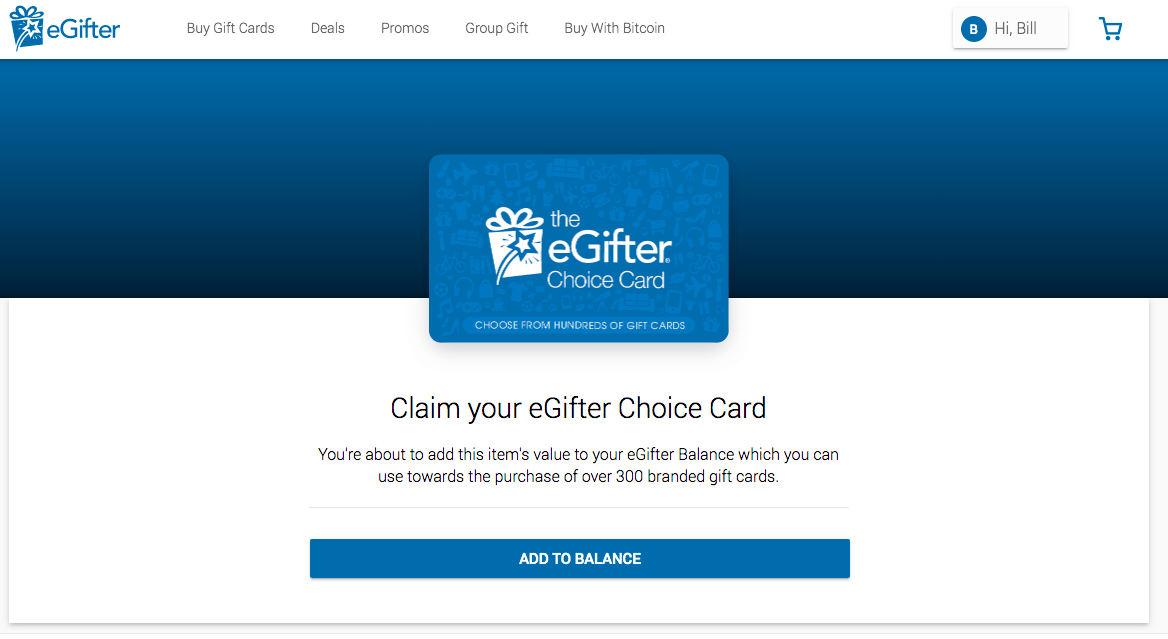 Notice that the Balance has been applied, and will remain available until you spend it at your next (or any!) checkout.
Return to your Archived menu any time to review your gift messages or to enter memos as you wish.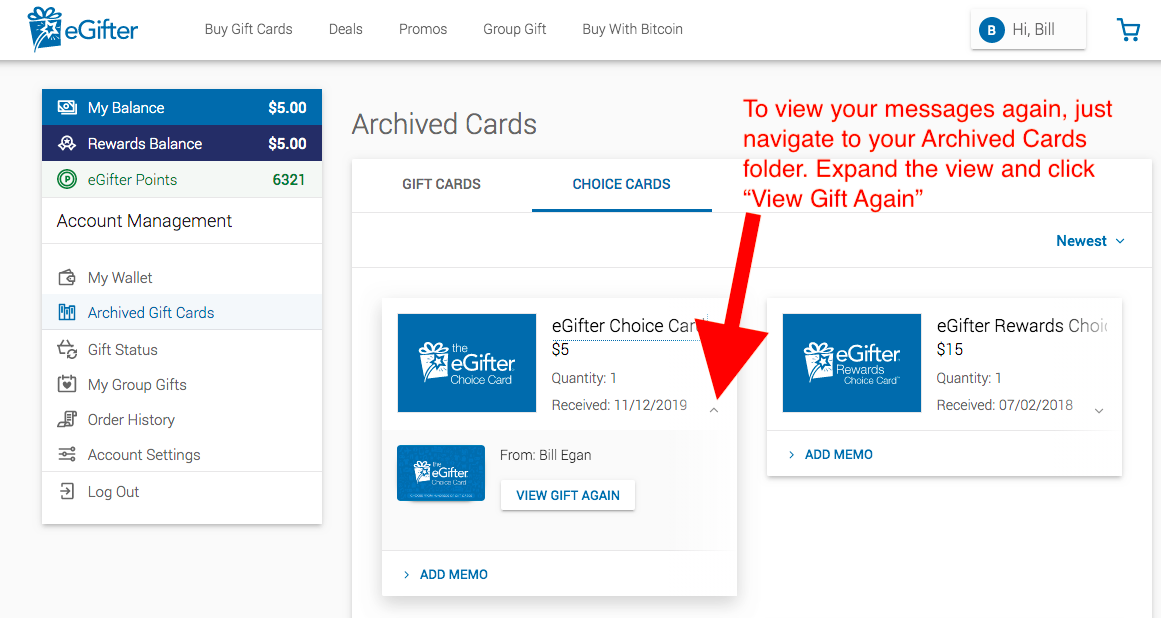 Learn how to apply your balance to the purchase of a retail brand gift card: