Lucky you -- you received a group gift featuring a gift card from the eGifter Marketplace (over 300 retail brands to choose from!).
TO REDEEM AT RETAIL: Follow the "Go to Gift" path and you'll arrive at the gift card code page. The redemption instructions will be displayed there.
**IMPORTANT: In order for your gift card to successfully deposit into your eGifter account, you must follow the "Go to Gift" path. The account you log into (or create) THERE will associate your gift card with your account. From there, you'll be able to view and manage your gift card from within your eGifter account.
More about what you'll receive...
For group gifts delivered by email or text
While you won't have visibility into the individually contributed amounts, you'll see the total value along with all the personal messages and well wishes of your friends and family.
If the group selected Email or Text delivery, you'll receive a notification with a link to the Group Gift page. After successfully answering the Security Question, you'll be directed to a web page, like this:
If you received your gift on a printed page
Your gift message will contain personal messages and photos -- as well as the valued gift card code. The redemption instructions will appear on the back page. Enjoy!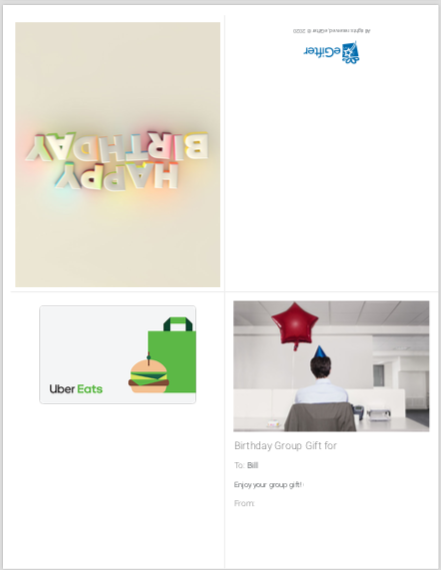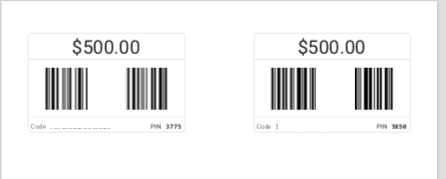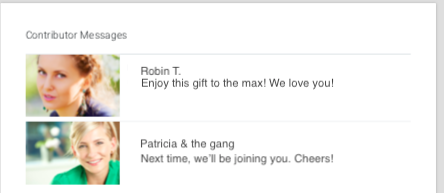 If you received an eGifter Choice Card
One of the best options for gifting is the eGifter Choice Card. After you claim your gift card, you'll notice that your Balance will increase by the value of the group gift. From there, just go shopping at our vast retail marketplace -- over 300 great retail brands. At checkout, just slide the toggle switch to apply your balance to that purchase.
No need to reference this article once your receive your gift card because detailed redemption instructions will display within your gift delivery.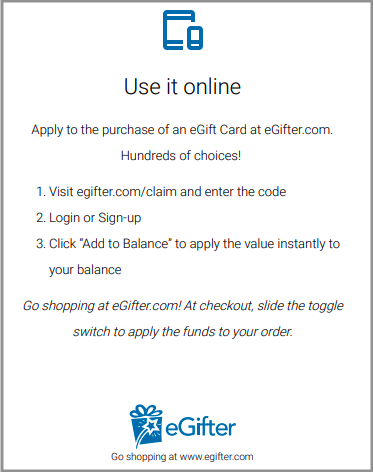 One Last Word to the Luckiest Recipient (of a 3-way group gift)
When a group gift is equally divided 3-ways, the system will apply these percentages:
1. 33%
2. 33%
3. 34%