Congrats on receiving an awesome group gift. After you enjoy the special messages, follow the prompts until your gift card is presented.
View this brief video clip to learn more: Tips for the Lucky Recipient
More about what you'll receive...
For group gifts delivered by email or text
Follow the "Go to Gift" button by email or the link you receive by text.
If you received your gift on a printed page
Your gift message will contain personal messages and photos -- as well as the valued gift card code. The redemption instructions will appear on the back page.
If you received a Choice Card
After you claim your gift card and apply it to your account, your balance will increase by the value of the group gift. From there, just go shopping at our catalog of hundreds of top retail brands. At checkout, just slide the toggle switch to apply your balance to that purchase.
Learn more: Choice Card: How it Works
Enjoy!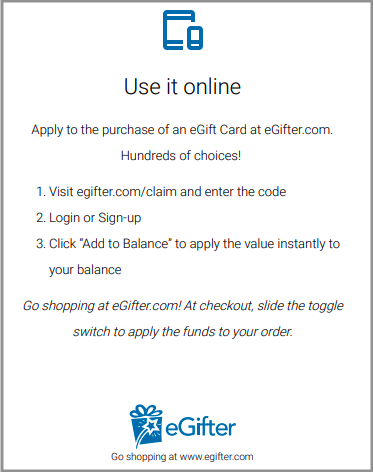 --